A list of customer's cars(and boats!) now equipped with Gotta Fish Carburetors and Parts!
Brian S.-1967 Shelby GT350(C6ZF-F HiPo 4100)-Florida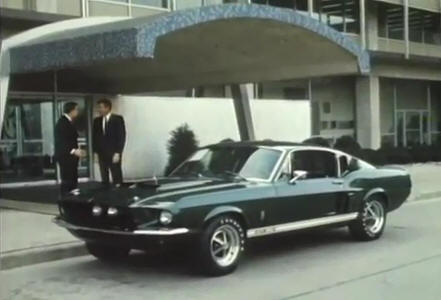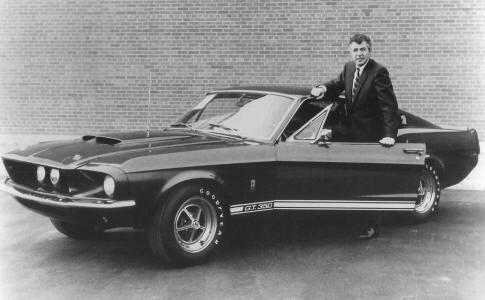 1967 Shelby GT350 that was Carroll Shelby's personal vehicle for 2-3 years. Was later acquired by Ford and used for R&D, currently in possession by the Shelby Research Group in Florida.
Tom B.-1958 Ford Fairlane Skyliner(5751681 4100)-Pennsylvania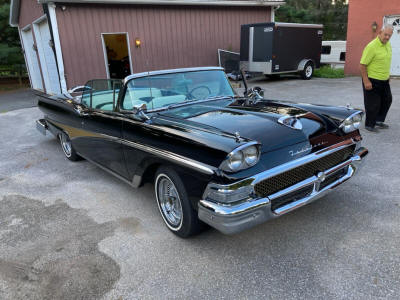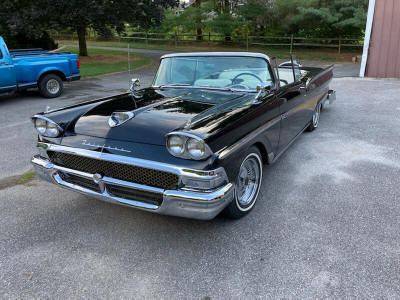 Carburetor worked great - car idled smooth, accelerated as it should - with no adjustment necessary, and finished off a nice engine compartment detail - worked out great.
Louis R.-1963 Ford Fairlane Station Wagon(2100 Rebuild)-Tennessee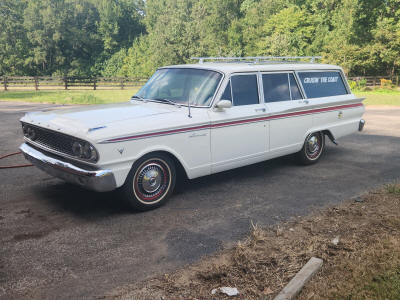 Installed the carb today. You, did a fine job of rebuilding and setup. Only took minor adjustment of the idle air mixture.
Matt S.-Ford/Mercury Trucks(Autolite 2100/MotorCraft 2150)-California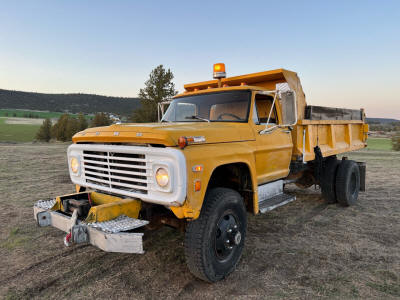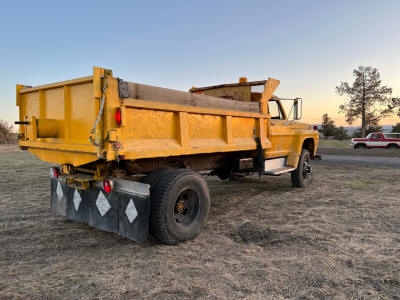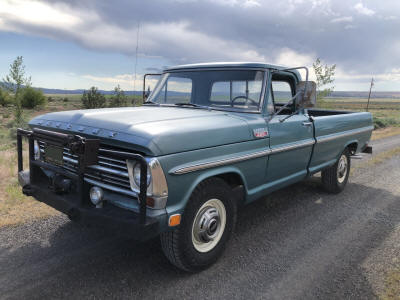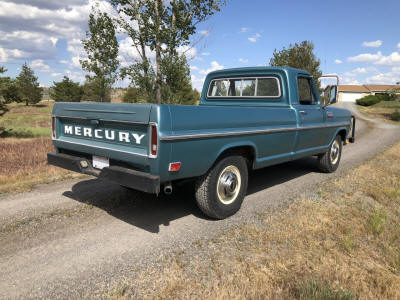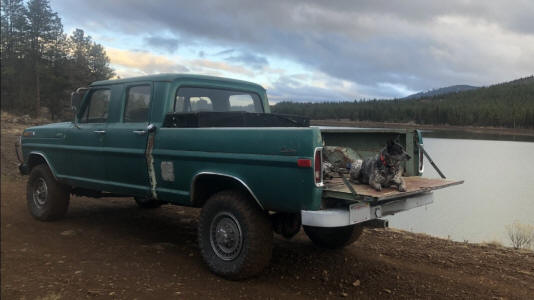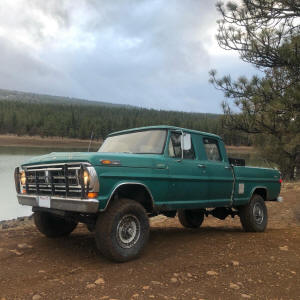 Over the last 4 years I've had Scott and the team rebuilt the MotorCraft and Autolite 2100/2150 carbs in at least several of my Ford/Mercury trucks. They have all performed outstandingly. Most recently I sent Scott the carburetor from my 72 F600 4x4 dump truck with a 428 FE. After receiving the carb, he noticed it was originally for a 302 engine. before doing any work to the carb, he called me and recommended the correct carb for my engine that he had in stock. He bought my 302 carb and sent me the rebuilt carb for the 428. His customer service has been fantastic and I'll certainly be a repeat customer for years to come
Louis V.-1967 Ford Mustang(C6ZF-D 4100)-Illinois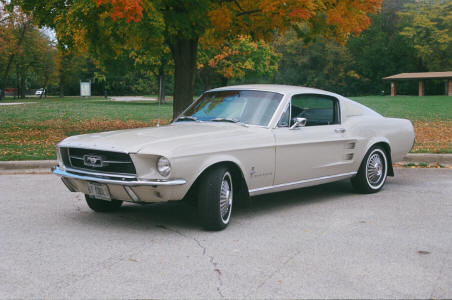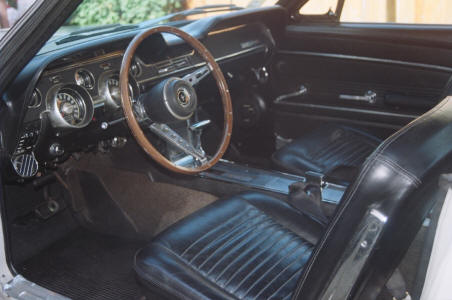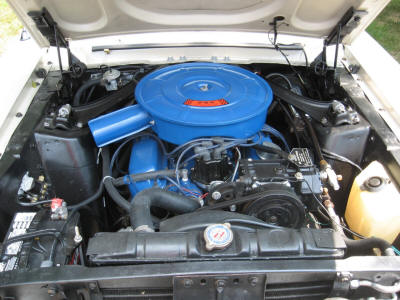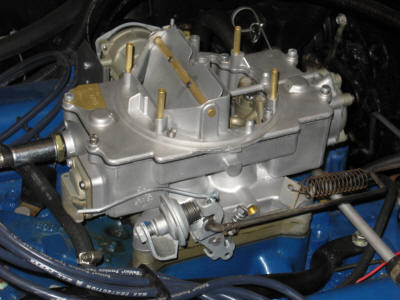 Attached are a few photos you may chose to use for your customer page. As you know I replaced the stock 4300 because it had "flat" spots in its response. My brother had a 1966 Mustang and he often wondered why mine was less responsive. You should know I am the original owner. I ordered it with the color, Pebble Beige, which is rare. Less than 2% of this year have this color. It also has air-conditioning found on about 15% in 1967. Otherwise it is highly optioned. I take it to cruise nights of which there are many in the Chicago area every day of the week. I drive it to visit friends and to shop, just being careful where I park it. Oddly enough, I have a record of all repairs, accessories, tires, batteries, oil changes and gas fill ups. That is why I was able to tell you when I purchased the 4100 from you and how much I paid.
Christie H.-1957 Ford Fairlane(ECZ-Z 4100)-Florida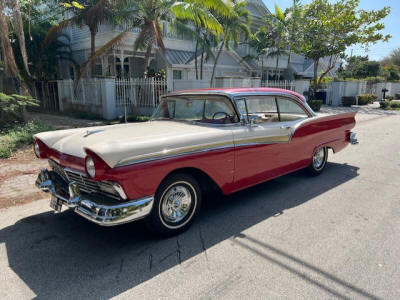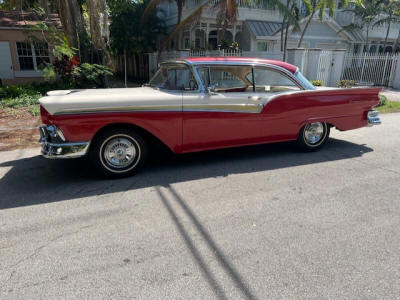 I believe sometimes cars pick their owners! This one was a 1 owner kept in the garage for 40 years before the lady passed away. I had been searching for over 2 years for this model year and color and one Sunday night in VA a forsake notice on Facebook. The next day I'm flying from Florida to buy it! It was a match only dreams are made of. We will enjoy a long life together and when I pass I hope to pass it onto another collector.
Chris P.-1943 Ford GPW(C3TF-H 2100)-Canada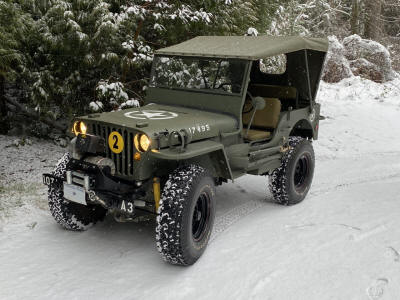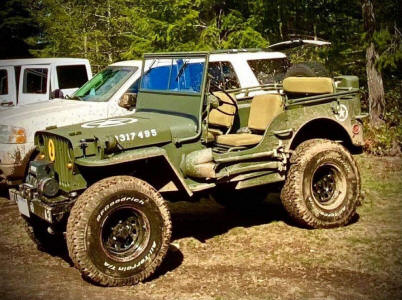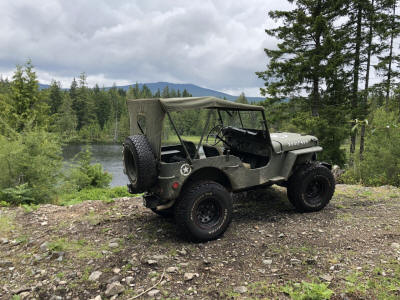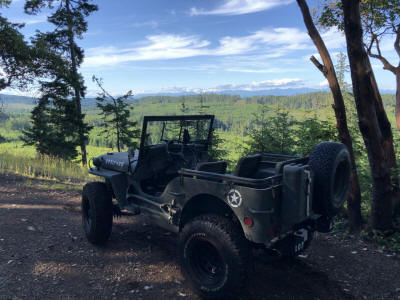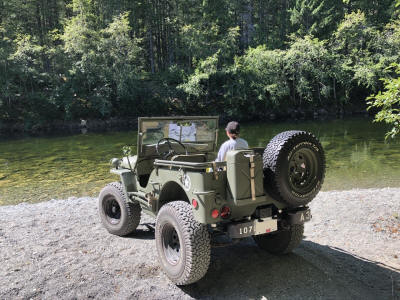 It's a 1943 Ford GPW (mostly). It has had an engine swap done on the early 1970's to a Buick 225 odd fire v6. It has 2.5" Rancho lift kit and 33" BFG all terrain tires. I converted it to power steering as well. The latest upgrade is the addition of the classic Warn 8274 winch and most importantly Scott's Autolite 2100!
Sam W.-1965 Ford Mustang Fastback(C5ZF-B 2100)-Washington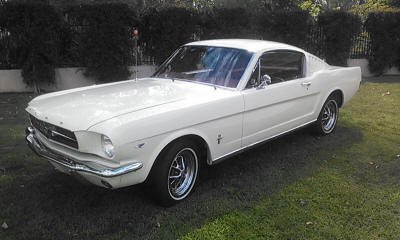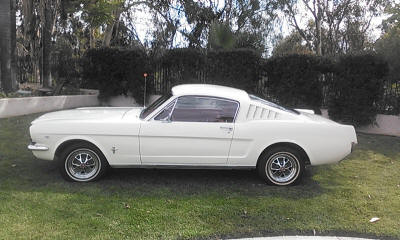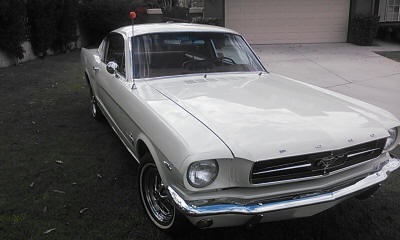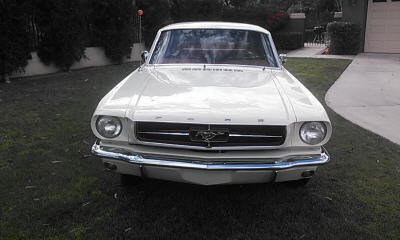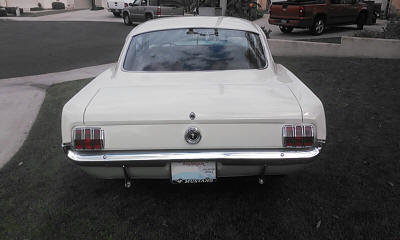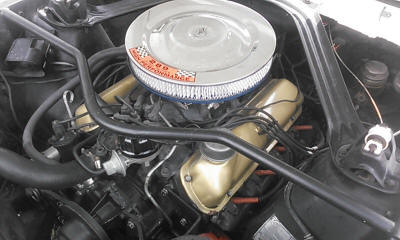 1965 Mustang Fastback w/289
Larry W.-1964.5 Ford Mustang Convertible(2100 Rebuild)-Florida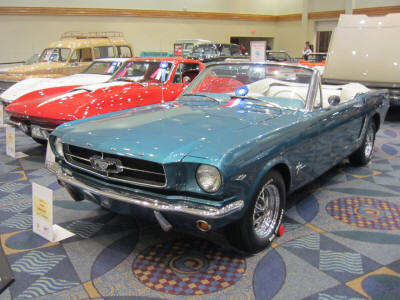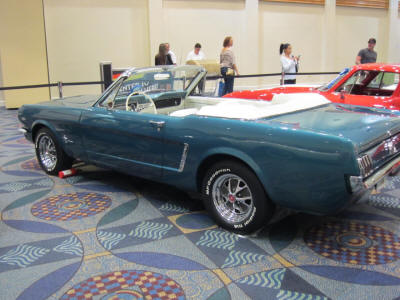 1964 1/2 Mustang Convertible, 260 V8. The carb looks fantastic. Thanks for your good work and getting it turned around so quickly.
Ken S.-1969 Ford Mustang Grande(2100 Rebuild)-Massachusetts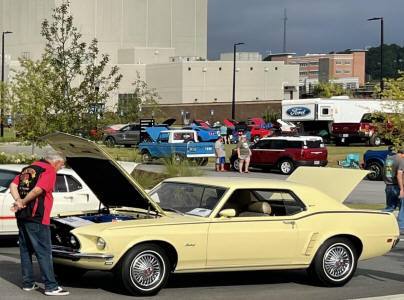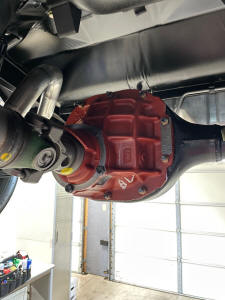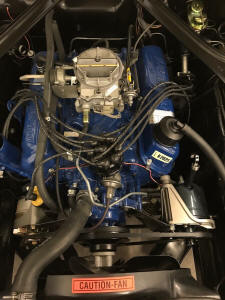 Just wanted to thank you for the excellent job you did in restoring my original owner 1969 Mustang Grande's 302 2V C4 Autolite 2100 C9AF-A carburetor. When I decided to do a concours restoration of our family Mustang 5 years ago. I set a goal of having it be judged a MCA Concours Driven Gold car. I'm happy to share with you that the car earned an MCA Concours Driven Gold at last weekend's Grand National event in Augusta, GA. The car has also earned an AACA Grand National First Place at the 2022 AACA Grand Nationals in Virginia Beach, VA. I could not have done this restoration without the help, guidance and encouragement of many friends and talented people like you contributing to the build.
Les P.-1965 Ford F-250(2100 Rebuild)-Virginia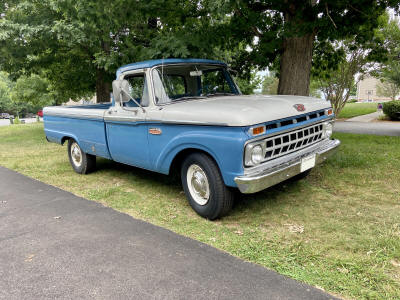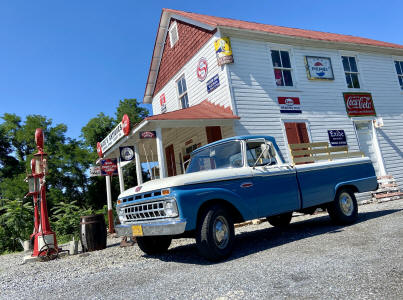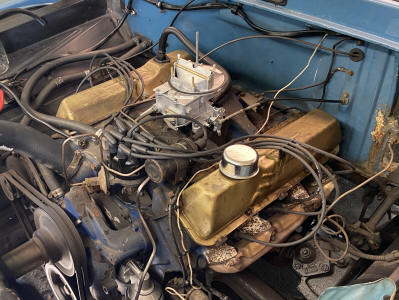 Carb rebuild produced spectacular results! This truck is an estate sale survivor with 50K miles. Lived on blocks for 20 years in a garage. 352 engine, manual choke, oil bath air cleaner, 4-speed manual trans. This is the 2nd vehicle Gotta Fish has brought back to life for me.
Jamie C.-1963 Ford F-100(C3TF-H 2100)-Virginia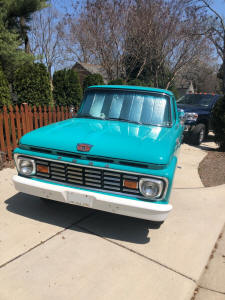 Carb installed, truck runs great again. 1963 F100, three owners and only 75k original miles
Ron R.-1967 Ford Mustang Fastback(4100 Rebuild)-Texas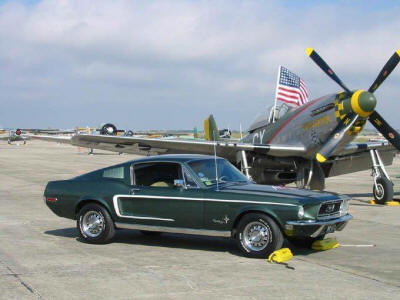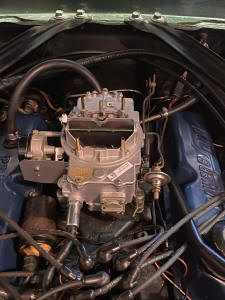 The carb is installed and is working great. The car is back to her old self. She starts easy, idle great and is a pleasure to drive again. BTW, her name is Miss June due to the June car in a 1997 Mustang calendar. I really appreciate your hard work and attention to detail. I will be recommending you to friends in the Mustang hobby.
Paul F.- 1969 AC Frua 428(4300 Rebuild)-California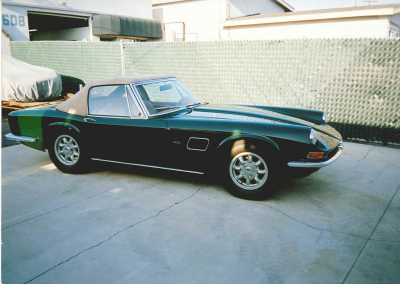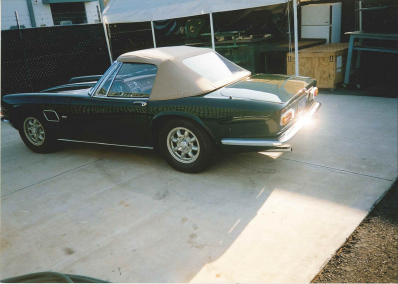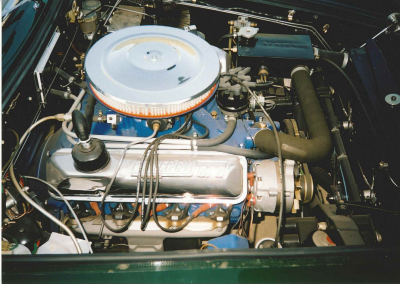 1969 AC 428 Frua Drophead. 1 of 29 built, and 1 of 16 with left hand drive. Italian coachbuilder Frua made the body at the request of AC for an extended big block Cobra chassis. Engine is a tuned Ford 428 making 345 bhp.
Neil H.-1967 Ford Mustang Convertible(2100 Rebuild)-Massachusetts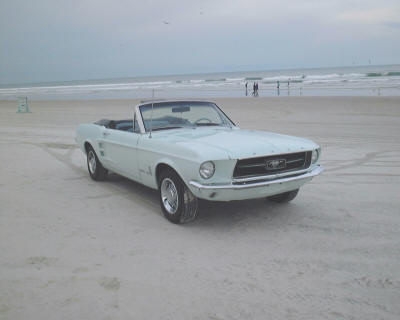 I can't believe the 2100 showed up today. I installed it and with very minor adjustments, it's running like a top, the way I had it before. Thank You, it looks as good as it runs.
Les P.-1967 Ford F-250 Camper Special(C7TF-F 2100)-Virginia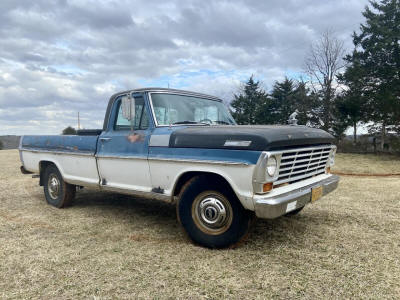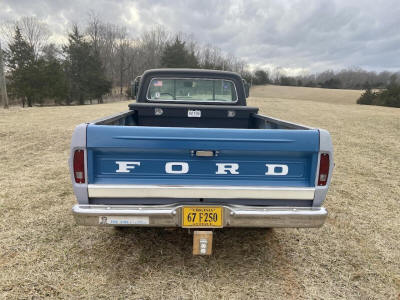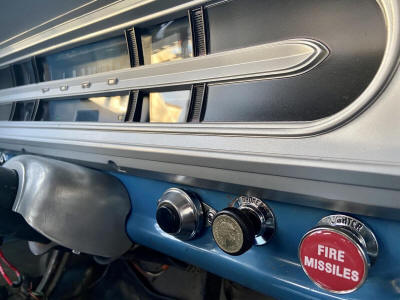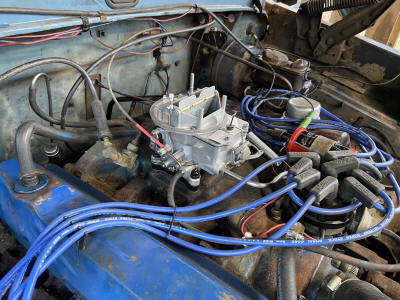 This truck has become my daily driver with a Gottafish rebuild 2100 on top of a 352 power plant - carb made an instant and dramatic improvement in my quality of life. Ready to drive it to beauty contests, and it's mechanically sound - rebuilt C6 auto trans with a few upgrades, pertronix ignition, new exhaust, new instrument cluster, steering wheel, removed dash pad & polished skull crusher, new heater plenum & core, 3-point seatbelts. For extra appeal at low cost, installed a 120V power outlet hitch cover, missile launch system and Tyrannosaurus Rex hood ornament.
Jason B.-1969 Mercury Cougar(4300 Rebuild)-North Carolina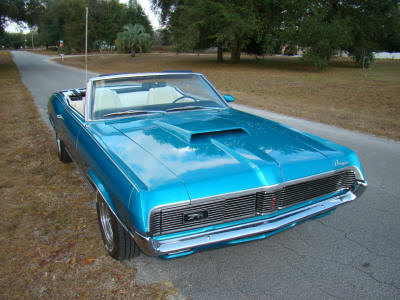 The Cougar was a father / son project between my dad and I, started 20 years ago. The car was featured on My Classic Car with Dennis Gauge shortly after we finished. Original #'s matching 351-4v. We had Holleys and Edelbrock carburetors on it over the years, but it never started up faster or ran better than it does now with the 4300 you rebuild for it. Thanks again!
Josh L.-1965 Mercury Park Lane(C5AF-E 4100)-Missouri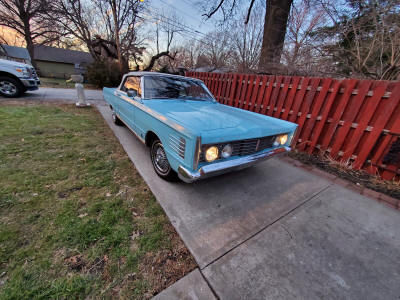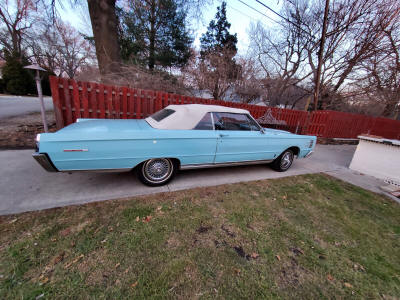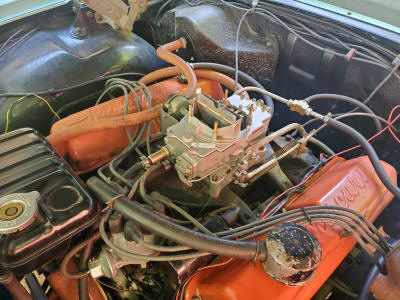 I am so pleased! The car runs SO much better than it did.
Timo Y.-1959 Ford Skyliners(5752306 2100+ 5752309 4100)-Finland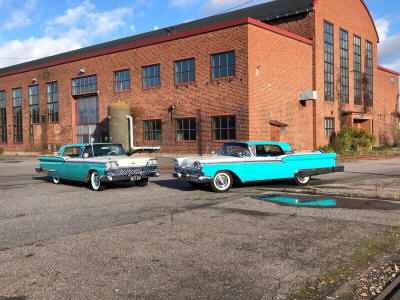 I bought two carburetors from you to 1959 fords. These were high quality.
Richard K.-1967 Ford Mustang(C7DF-R 2100)-Texas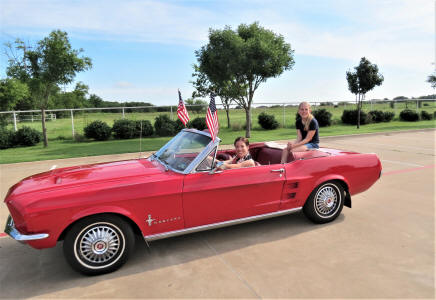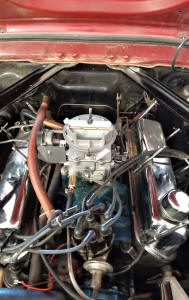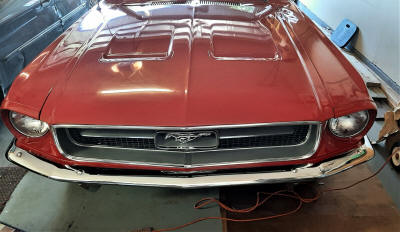 My 1967 Mustang convertible runs great
Nelson I.-1965 Ford F-100(2100 Rebuild)-North Carolina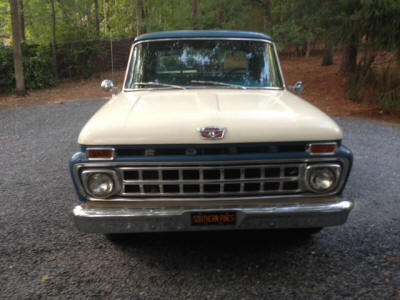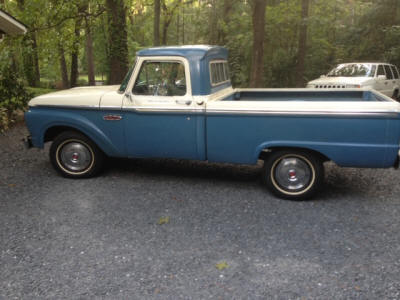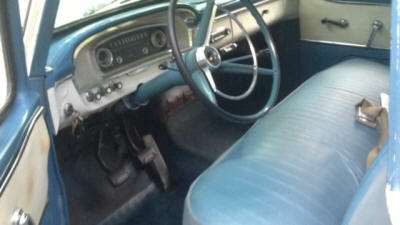 Fantastic rebuild on the 65 F100 carb. Truck runs great. You are tops. Attached are pictures of the 1965 Ford F100. Not restored, original paint. Factory 352. I've owned this truck for 44 years.
Daniele V.-1967 Ford Mustang(C7DF-R 2100)-Italy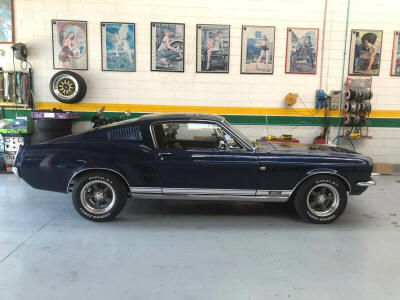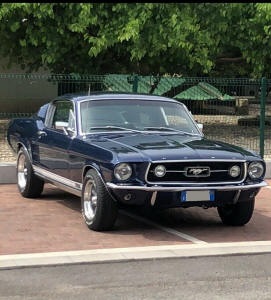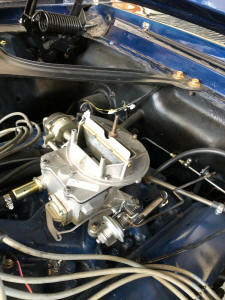 Fitted carburettor and car that now runs PERFECTLY! Thanks again for your availability! Ciao!
John H.-1969 Ford Mustang Mach 1(4100 Rebuild)-Texas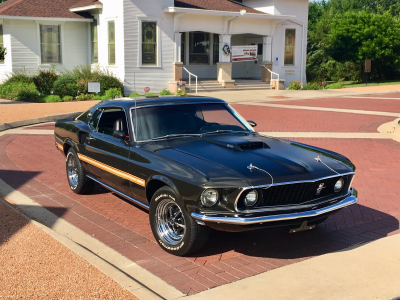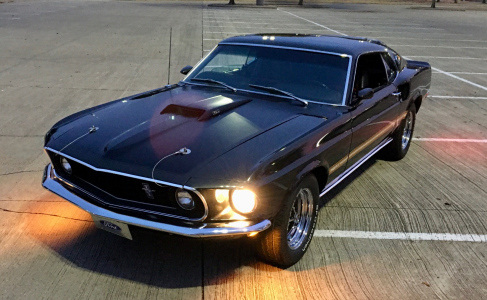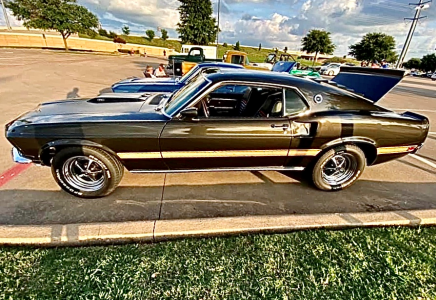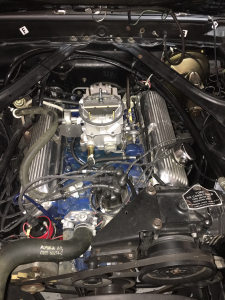 You rebuilt my 4100 earlier this year and it's been great here's some pics. 1969 Mach 1
Troy T.-1962 Ford F-250(2100 Rebuild)-New York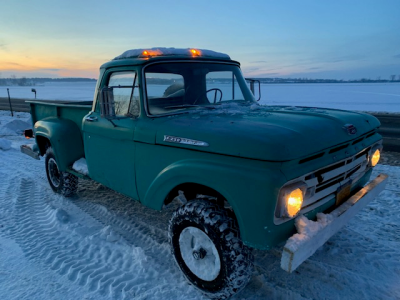 Good morning this is Troy from New York you just rebuilt the carburetor for the 1962 Ford F2 50 for me. And I just wanted to say I've never been happier in my life the way my truck runs! It purrs like a kitten. Looking forward to doing business with you as long as you're rebuilding carburetors! Thanks again, Troy
Mark J.-1966 Ford Mustang(4100 Rebuild)-Missouri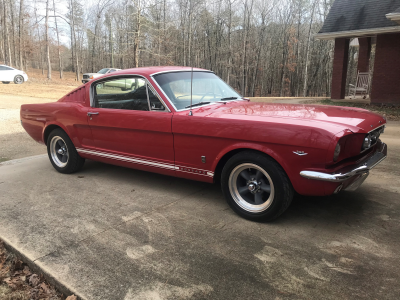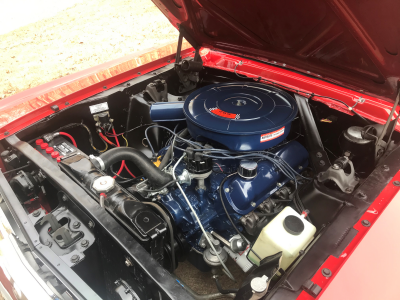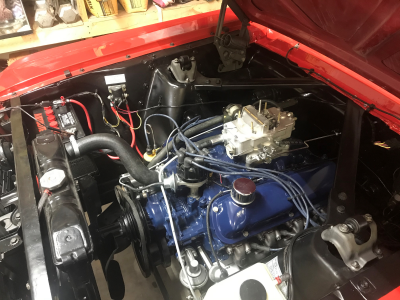 Here are some pics of the car. Thanks again for your help!
Mark H.-1963 Mercury Comet (Autolite 2100 Rebuild)-New Jersey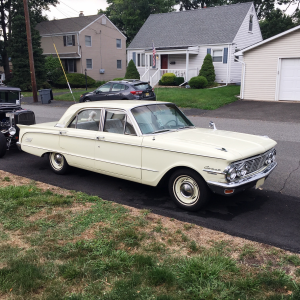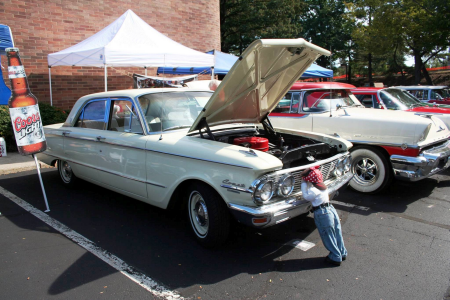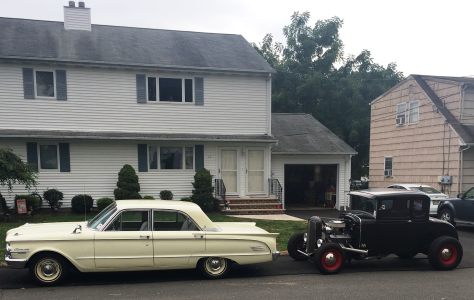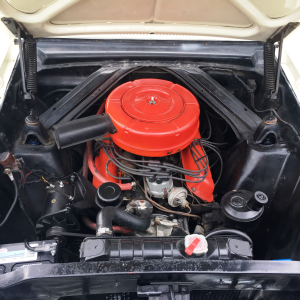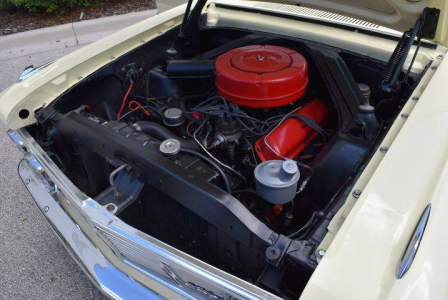 Here's a couple pic's of the wife's 1963 Mercury Comet (first year for the V-8 option). Also, my 1931 Ford coupe... Thanks
Dale W.-1968 AMC Rebel (C9FF-B 2100)-Illinois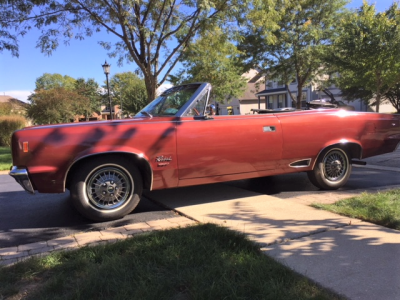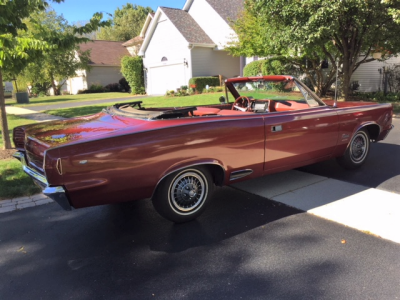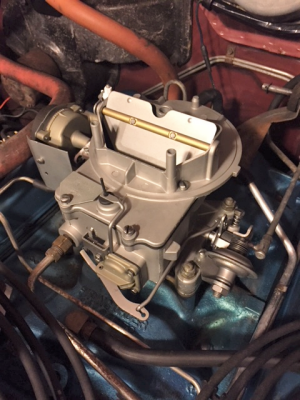 Thanks for the great carb for my 68 Rebel Convertible. Performs flawlessly.
Cliff H.-1968 XL (Autolite 2100 Rebuild)-Maryland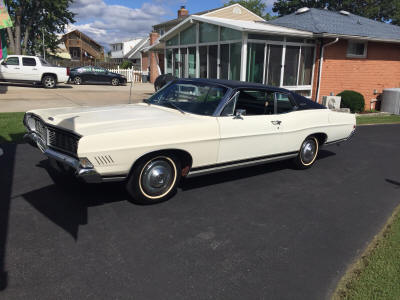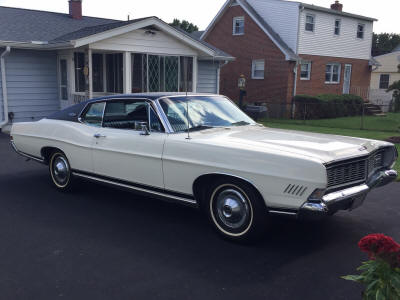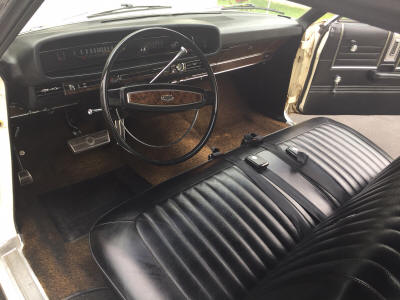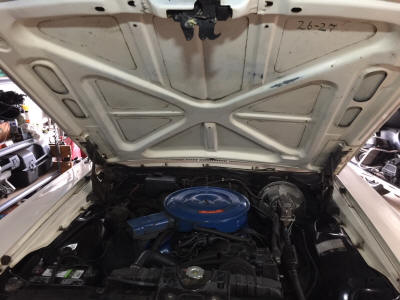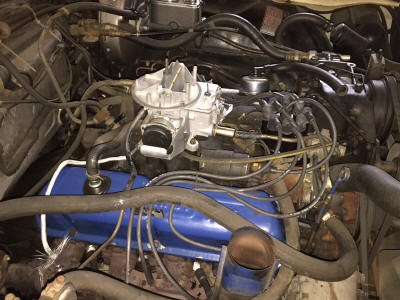 Here are some pictures for your customer photos: 1968 Ford XL, 47,100 original miles, 5.0L 302 V8, Ford FMX 3 Speed Automatic. Original owner was my father-in-law who passed the car to us when he passed in April 2018. It has been garage-kept for 50 years and looks and runs like new.
Richard D.-1968 Cougar (Autolite 2100 Rebuild)-Oregon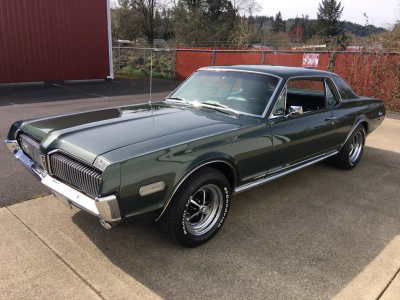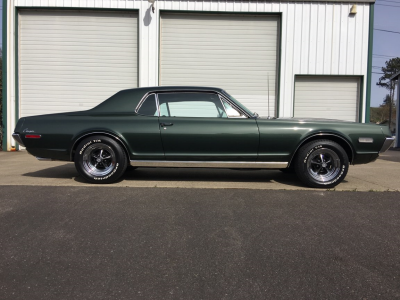 Ronnie B.-1965 Mustang (C5ZF-B 2100)-Australia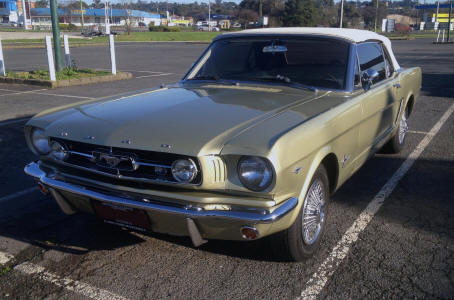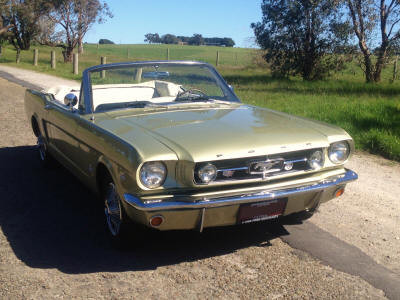 I have attached some photos of my much loved 65 Mustang that it will be fitted to. I imported this very original car from Colorado in 2012. I'm the second owner.

It's a C code auto with 48000 miles on it and no rust issues.

It will stay in my family for many years to come.

Paul K-1969 Mustang Grande (C9ZF-G 2100)- Florida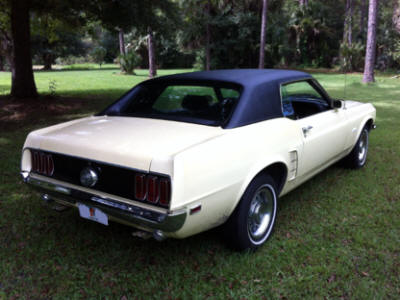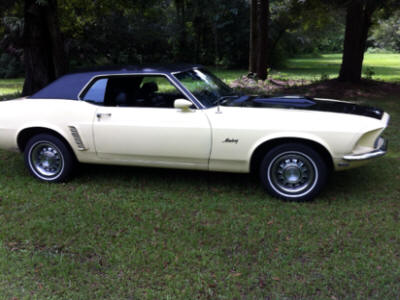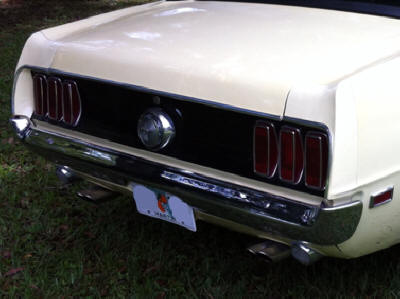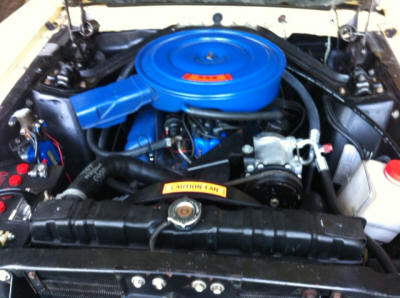 1969 Grande restored with mostly Ford OEM parts, Palm City Florida, 302 automatic
Fred M.-1966 Ford Galaxie 500 (C7AF-BR 2100)-Canada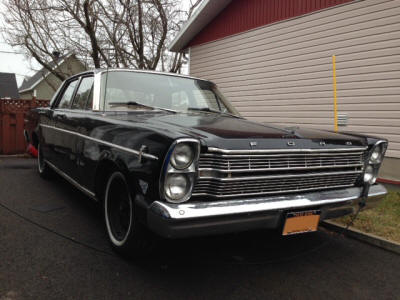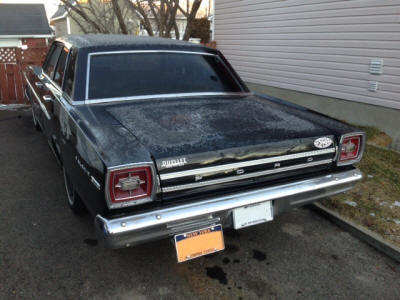 This is my 1966 Galaxie 500 390ci. Thanks for carbs and quick shipping, Fred
Martin F.-1965 Ford Mustang Convertible (C5ZF-B 2100)-Canada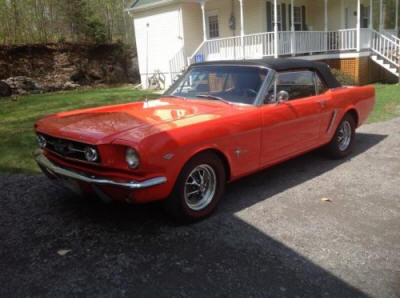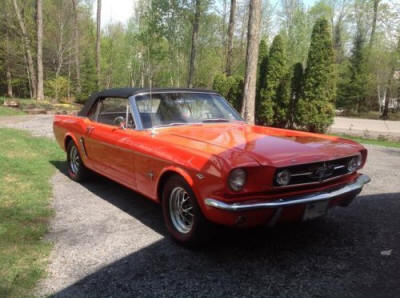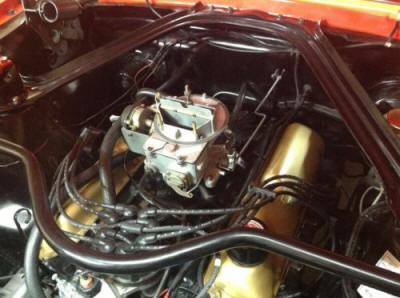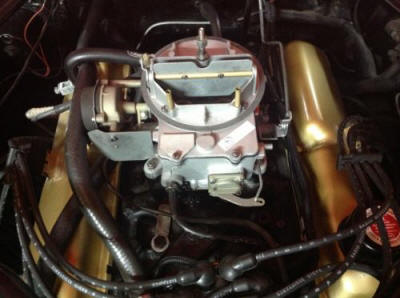 1965 Mustang Convertible w/4 speed, 289 C.I., 2V, Poppy Red color, C code. All original
Kathy N.-1968 Ford Mustang Coupe (C8ZF-G 2100)-Arizona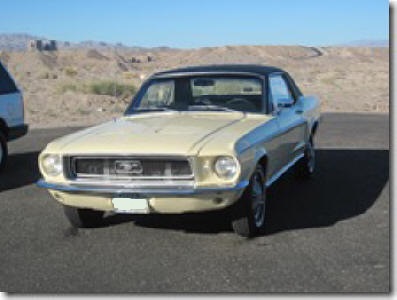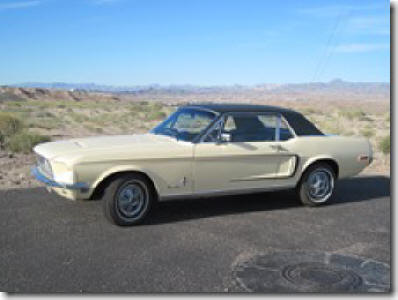 Here are the pics you requested of our old carburetor that we replaced with the one from you. Also, there are a couple of pics of Sally, my Mustang. I'm the original owner – got her in December of 1967 and still have the original window sticker. She's your basic V8 289. We're from Detroit, lived in California for years and are now settled in Arizona. My husband does a beautiful job in keeping her running and I love driving her around town.
Matt D.-1965 Ford Mustang Coupe (C6DF-B 2100)-Virginia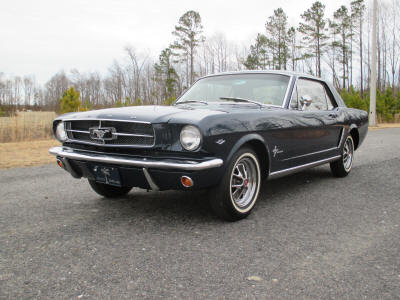 1965 289 Mustang Coupe
Thomas F.-1979 Jeep CJ5 Renegade (MotorCraft 2150 Rebuild)-Oklahoma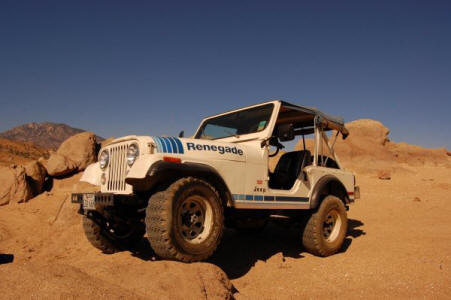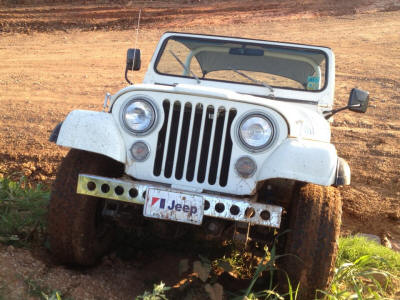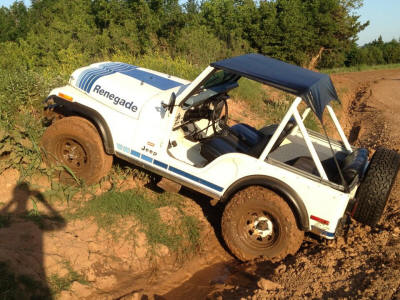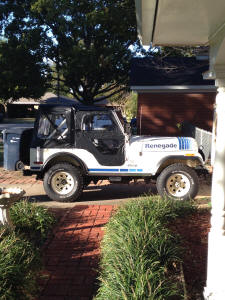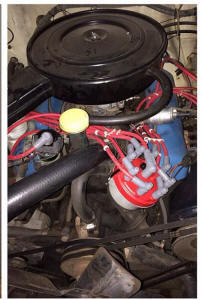 I just wanted to send some pictures for you that you are welcome to use in your customer section of your site if you'd like. I had you rebuild my Motorcraft 2150 on my 1979 Jeep CJ5 Renegade a few years ago with a 304 V8. It has run like a complete champ every since! No problems! Thanks again for your help and your services.
Rob S.-1969 Z/28 Camaro (Holley 4360 Rebuild)-California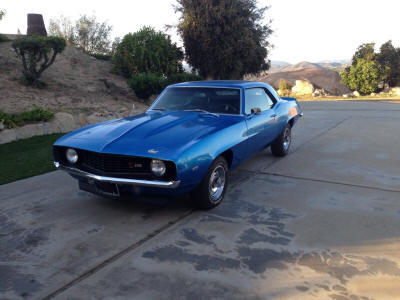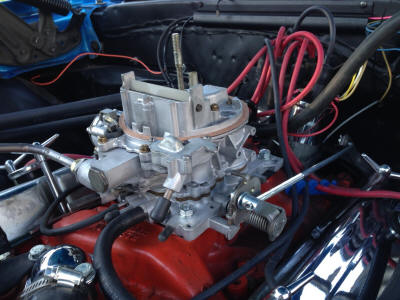 '69 Z/28 with 4 speed manual trans
Roger K.-1964 289 AC Cobra (C3OF-AJ 1.12 HiPo 4100)-United Kingdom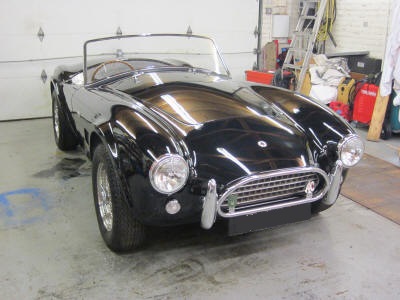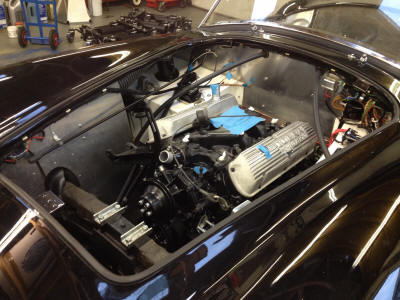 The carb is excellent and will be perfect for the Cobra. The car is not finished yet, but well on the way with exhaust, cooling system and trim details still to do. The photos show the car nearing completion, and a shot of the original 5-bolt HiPo 289 that the carb will be sitting on soon.
Andrew B.-1965 Ford Mustang Fastback (C6DF-B 1.14 2100)-Massachusetts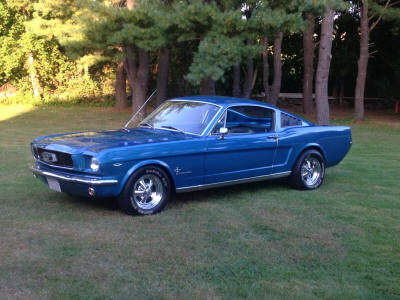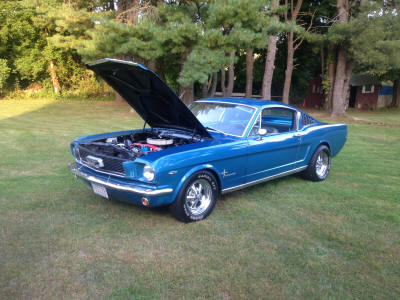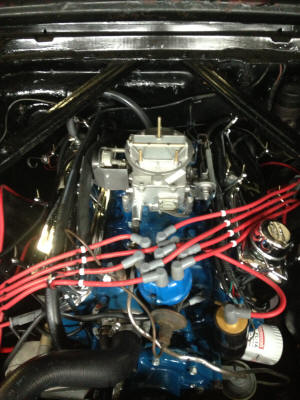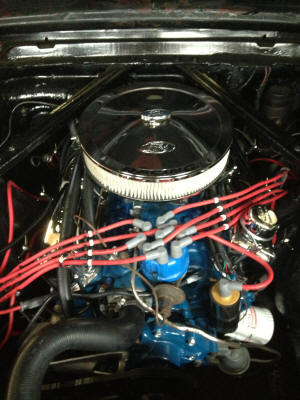 1965 2+2 fastback, 289 CID automatic transmission. We put the carburetor in and it runs great and looking forward to taking it to a couple of shows!
Hans F.-1968 Ford F-250 (C8TF-AB 1.23 2100)-Sweden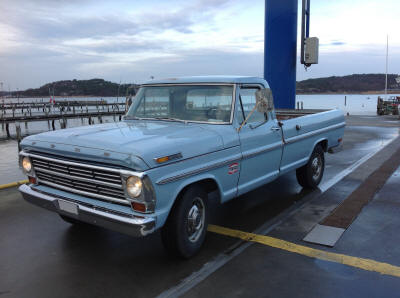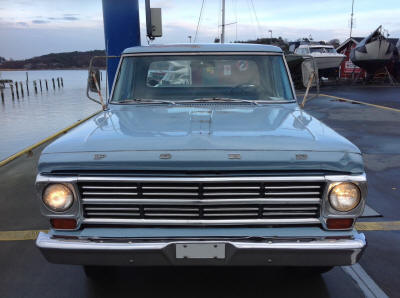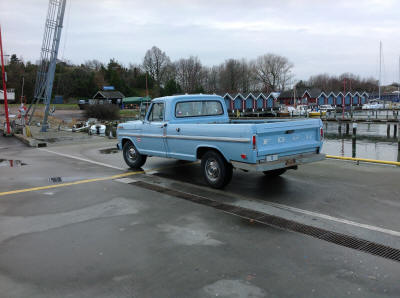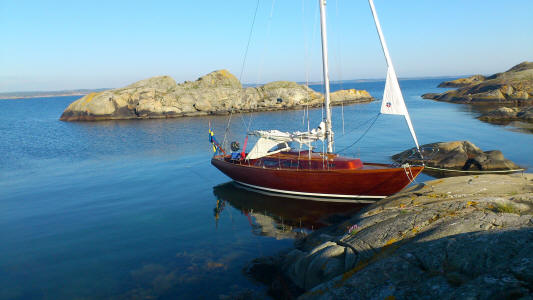 Some pictures of My 1968 Ford F-250 taken today in the harbor Hovås. The truck is 100% original, has a 360 FE, 4 speed manual. I Also enclosed a picture of My boat.
Adrian A.-1964 Falcon Futura (2100 Rebuild)-Colorado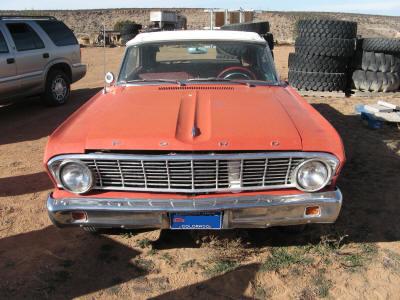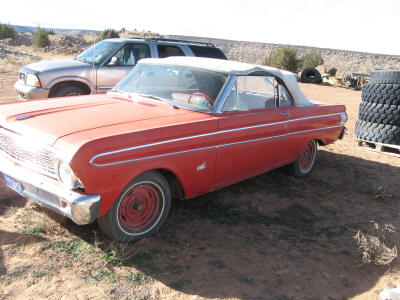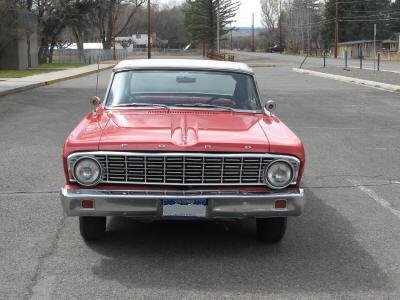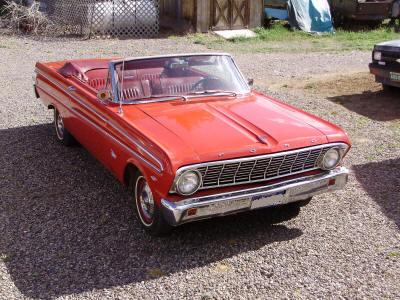 Here are a couple of shots of the condition of the Falcon when I found it at a garage sale. The other pics are after a good washing, vacuuming and I polished the original paint and chrome. I am the second owner and my wife and I drive this as a daily driver. It will be getting a new convertible top next spring.
Mick M.-Oct 64 'K' Code Mustang Convertible (C4OF-AL 1.12 HiPo 4100) - Sydney, Australia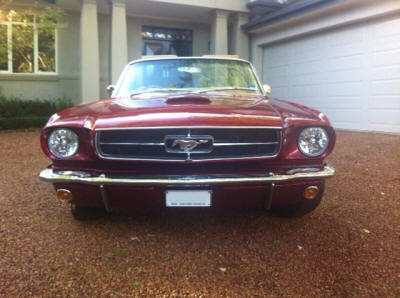 Car was rescued from an Indian reservation where it was found riddled with bullet holes. Shipped to Australia in the late 80's, converted to Right hand drive as was required at the time. I completed a full bare metal restoration and re-painted it in a Pearl Candy Apple Red.
Greg W.-1967 Mercury Cougar (C7DF-R 1.14 2100)-Texas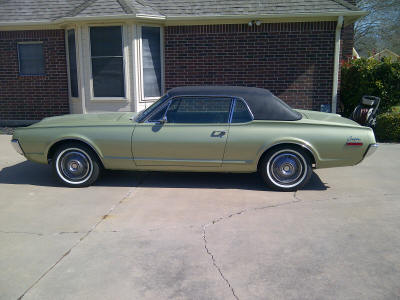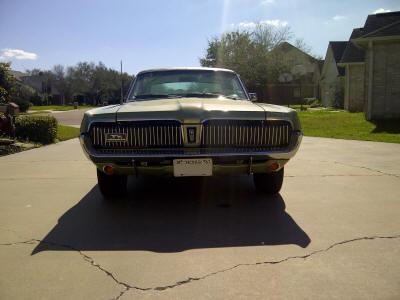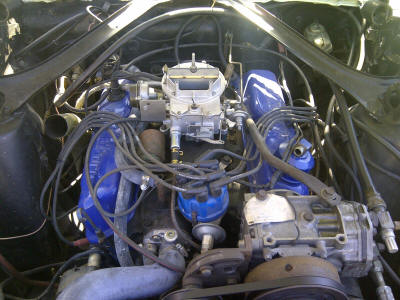 This is a 1967 cougar with all original interior. This was the first year for the Cougar. Owner is Ron F. in Texas. (This is my father in laws car, I do a lot of the work on it).
Linda L.-1949 Chrysler Town & Country (Carter B&B Rebuild)-California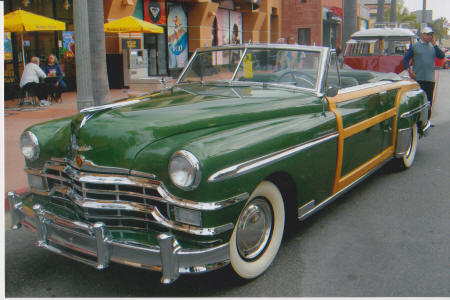 1949 Town & Country with 324 cubic inch Straight 8. Only 1000 made, and less than 150 are still on the road
John Z.-1965 Sunbeam Tiger (C4OF-B 1.01 2100)-Michigan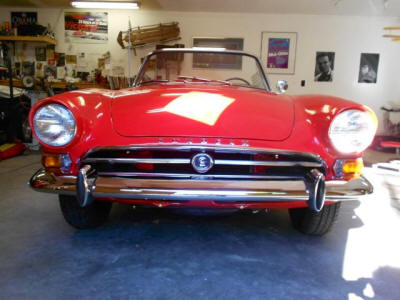 1965 sunbeam tiger (260) with the original stock engine and manual transmission
Steve S.-1980 Ford Mustang Cobra (D6WE-EA 1.21 2150)-Turtle Mountain Band of Chippewa Reservation, North Dakota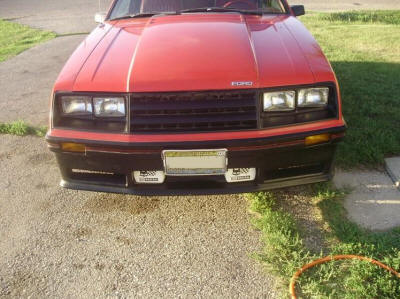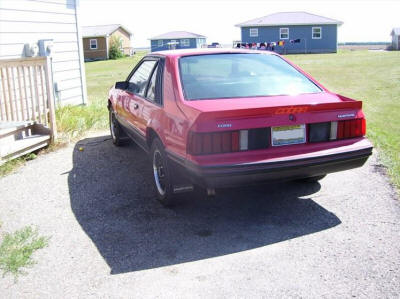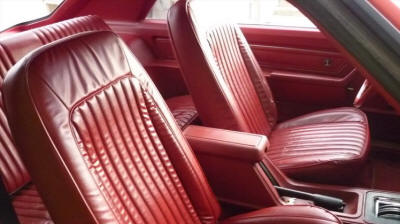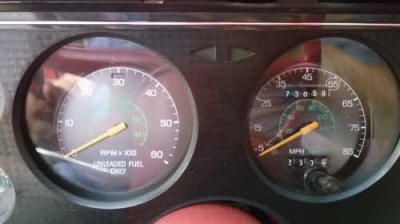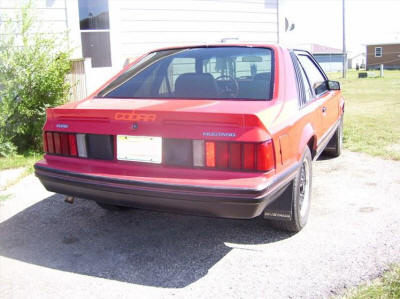 1980 Mustang Cobra, 73,000 miles all original car, was stored for 20+ years until we found it.
David S.-1967 Ford Mustang Fastback (C6MF-A 1.33 2100)-Michigan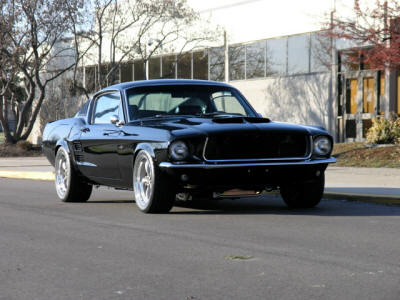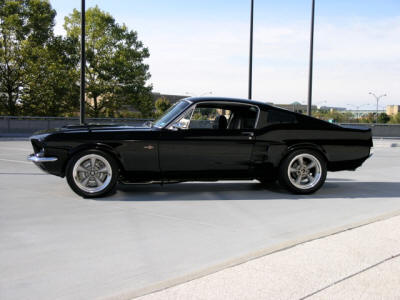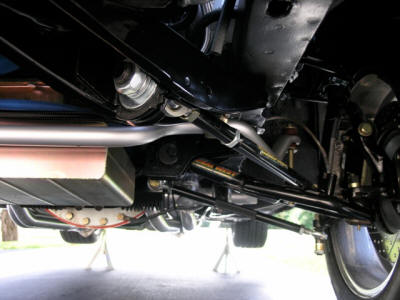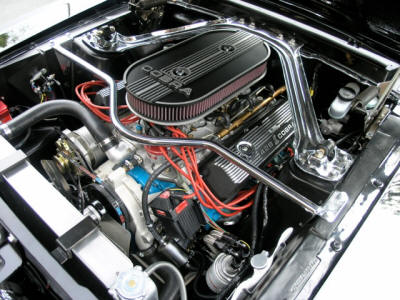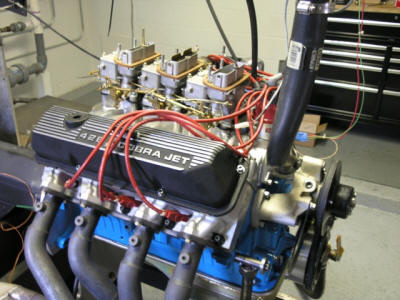 My 67 is a street car that also will be used for road racing. The entire suspension has all the latest and greatest pieces to maximize handling. Should have the new motor back in the car shortly. The power and torque should move the car out nicely! 428 Cobra Jet stroked to 462 cubic inches, making 554 Horsepower and 545lb. ft. of Torque.
Andy D.-1969 Ford Bronco (4100 Rebuild)-California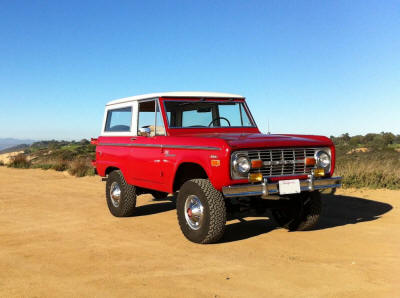 1969 Ford Bronco. It's got a 302, and some light engine modifications (full exhaust and an Edelbrock intake).
Rob C.-1967 Ford Mustang Fastback (2100 Rebuild)-Colorado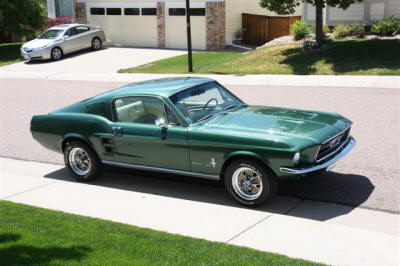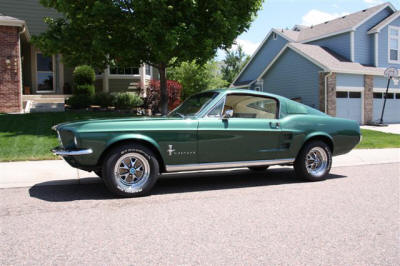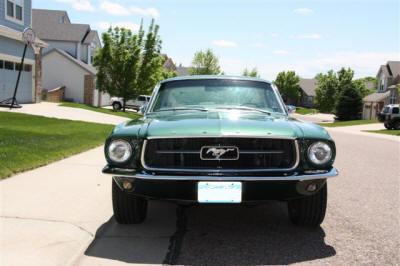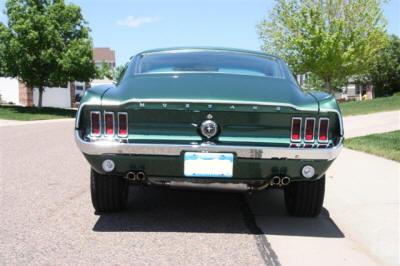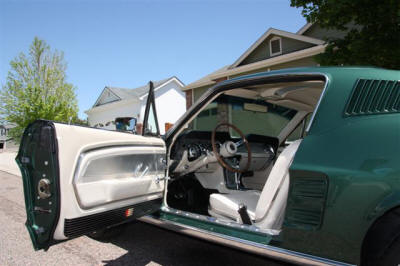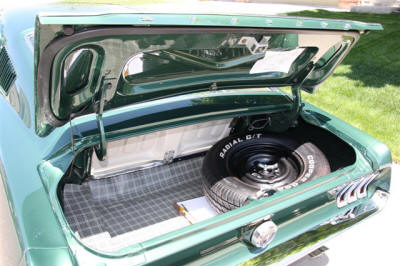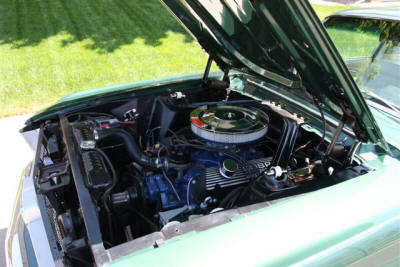 1967 Mustang Fastback with Matching Numbers 'C' code 289. I've had the Mustang since '96 and I got it from the original owner. Nothing was ever done to it aside from oil changes and tune ups. Still had the original radio, etc.
John C.-1965 Ford Fairlane 500 (C5ZF-A 1.14 2100)-California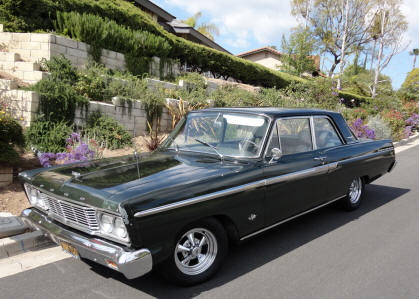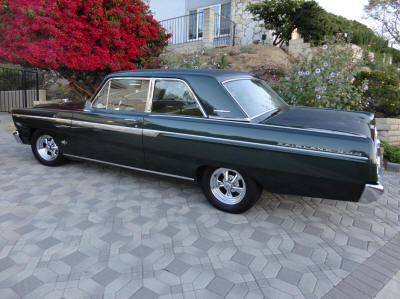 1965 Fairlane 500 w/289 'C' code V8
Michael R.-1968 Trojan Bimini (C7DF-S 1.02 2100)-Pennsylvania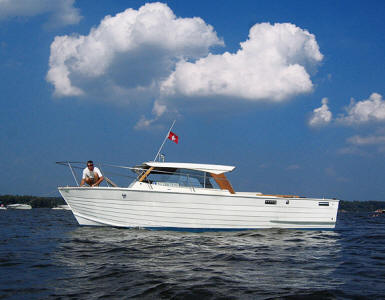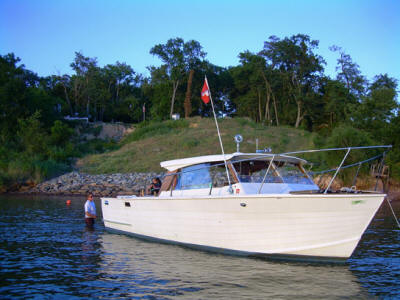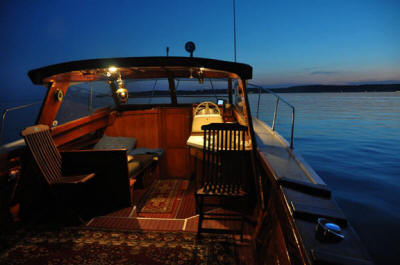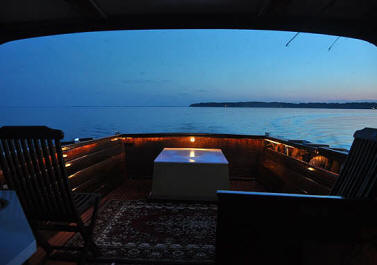 1968 Trojan Bimini with 289 'C' code engine
Philipp E.-1964 1/2 Ford Mustang Convertible (C4ZF-C 1.08 4100)-Switzerland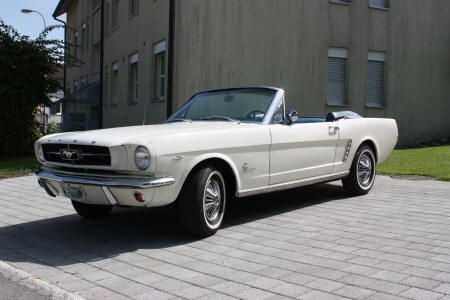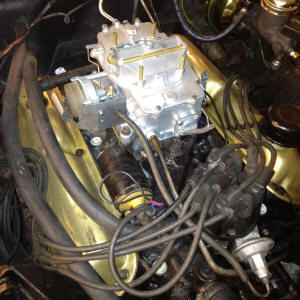 1964 1/2 'D' code Convertible Mustang
Darcy L.-1958 Ford Custom 300 (EDB-AF 1.02 2100)-Canada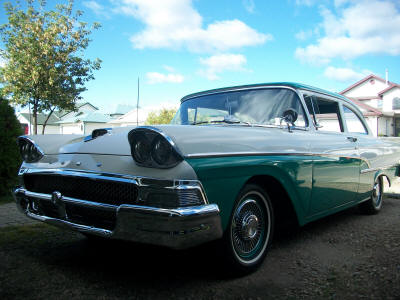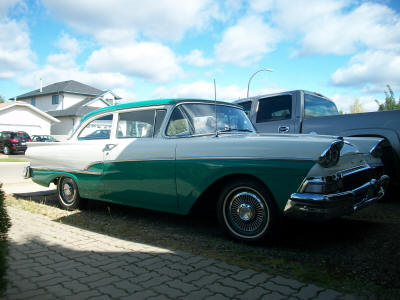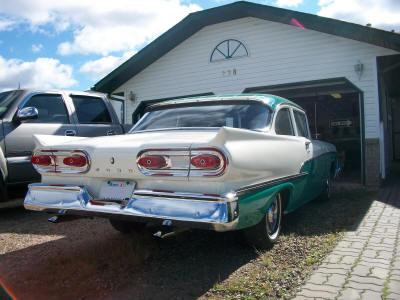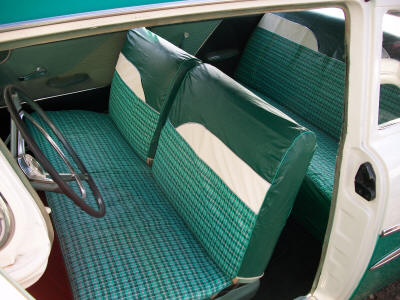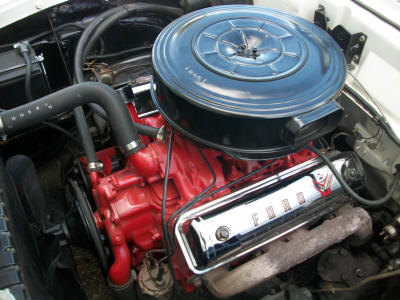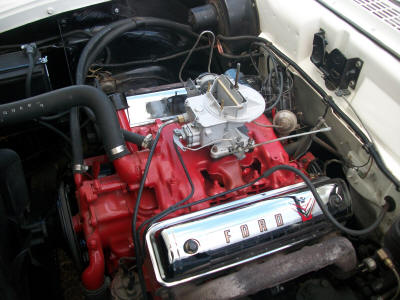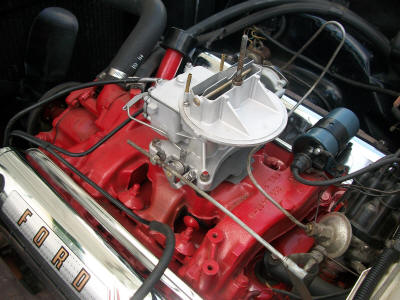 Hello...I'm Darcy Latham. I live in Fort Mcmurray Alberta Canada. I've spent 19 years with my car and it's been a journey. It's a 1958 Ford Custom 300 with 33,000 and change on it. Was built in St. Paul Minnesota. Back then it was called Twin City. I'm the fourth owner of it and my wife and I love to take it out. I was very impressed when I installed this carb and how it smartened it right up the way it runs. Very impressed. Thanks again.
Karl H.-1963 Ford Thunderbird (C3AF-R 1.12 4100)-Australia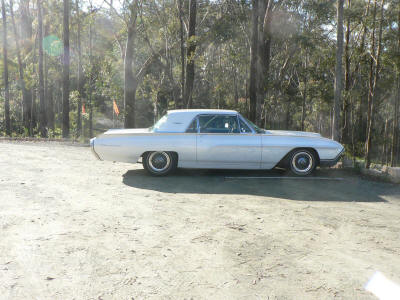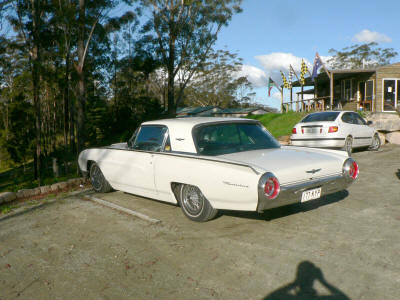 1963 390 Thunderbird with A/C and Automatic Transmision
Jim H.-1968 Ford Mustang Convertible (C8ZF-G 1.08 2100)-Kentucky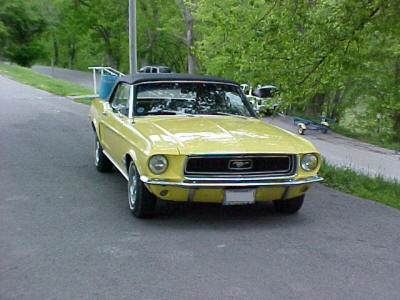 1968 289 Mustang with 65,074 original miles
Geoff L.-1963 Ford Galaxie 500 (C3AF-F 1.14 2100)-California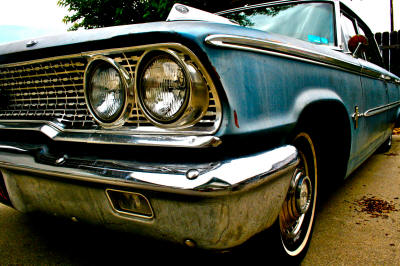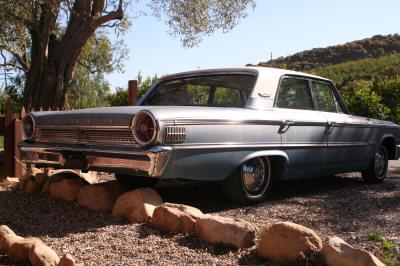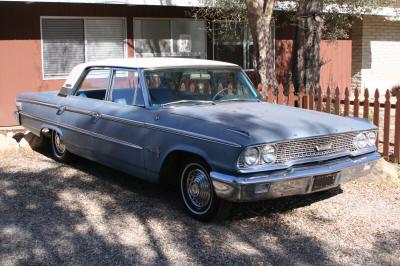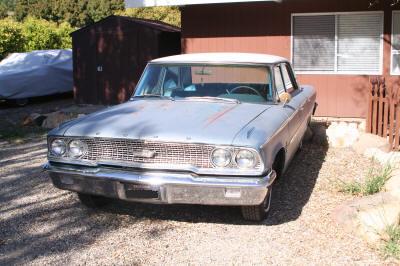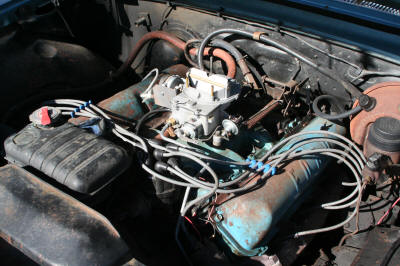 This is my 1963 Ford Galaxie 500 4-Door Sedan of which I'm the 3rd owner. This car is a survivor with only 67,000 original miles. It has spent it's entire life in the Santa Barbara, Ca area and is still on it's original coat of paint. I've put a lot of effort into restoring the mechanics over the last couple years. With the addition of the rebuilt 2100 I bought from Gotta Fish Carbs, the car now starts up and runs like a top and has become my daily driver.
Specs: Rebuilt 352 FE Engine, Autolite 2100 1.14 Carb, Cruise-O-Matic 3 speed Auto Trans, Power Brakes (Drums), Power Steering. Original AM Radio (Still works!)
Clay H.-1963 Ford Fairlane Sports Coupe (C3OF-F 1.01 2100)-Virginia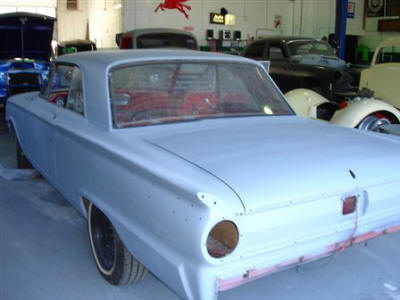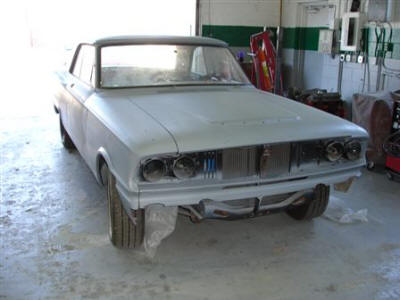 '63 Fairlane Sports Coupe w/260, 4 Speed, in process of restoration
Jim M.-1966 Ford Thunderbird (Parts)-Alaska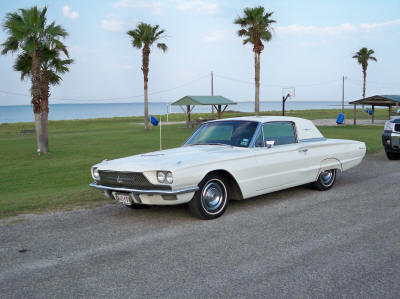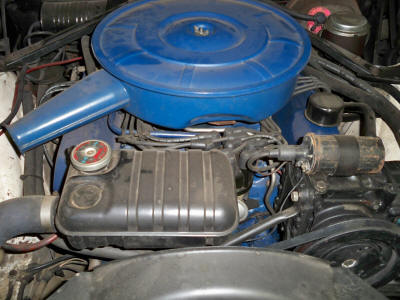 1966 Thunderbird with 390 4bbl
John B.-1964 Ford Galaxie 500 (C4AF-DE 1.14 2100)-Pennsylvania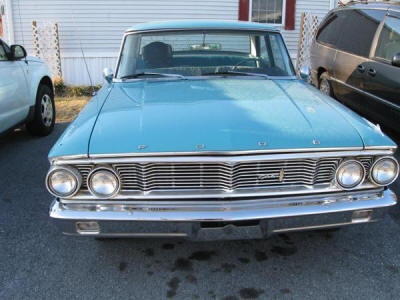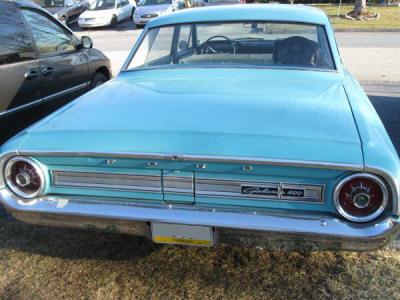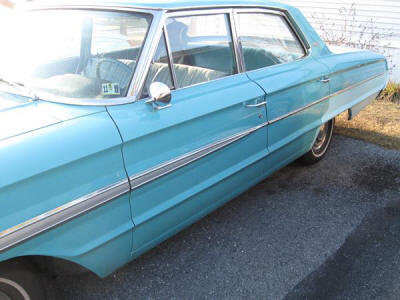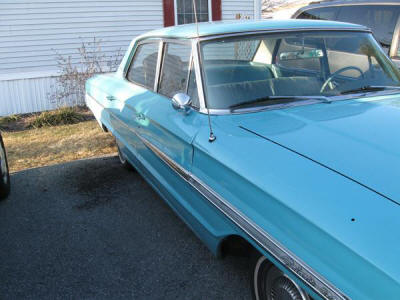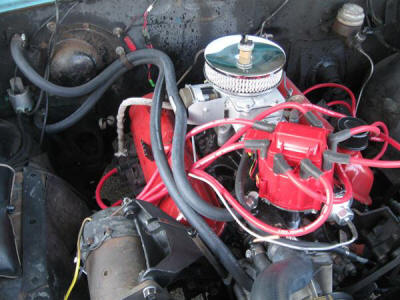 1964 Ford Galaxie 500 with 289 2bbl
Lee & Glenda H.-1967 Ford Mustang GT Convertible (C7DF-S 1.02 2100)-California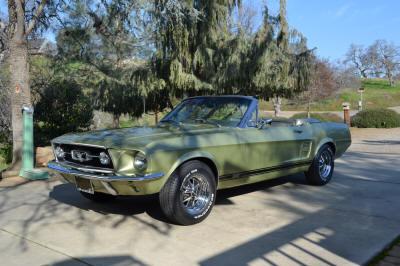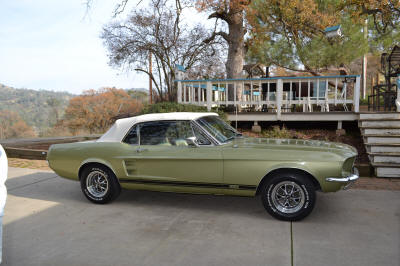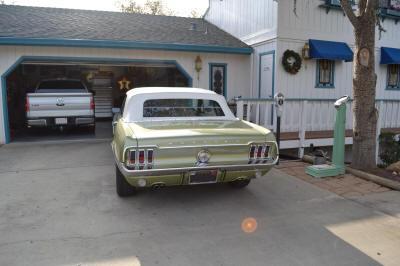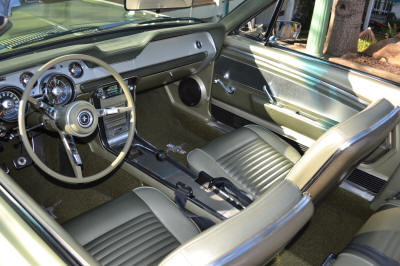 Here are some pictures of my wife's 1967 mustang. We are the third owners of the car. It is a numbers matching car with luxury interior. Only 4800 were ordered with that. We have all the paper work on it down to the window sticker and the canceled check from the original owner. It belonged to a older lady and she ironically lived in Pasadena.
Alf B. N.-1970 Shelby GT350 Convertible (4300 Rebuild)-Norway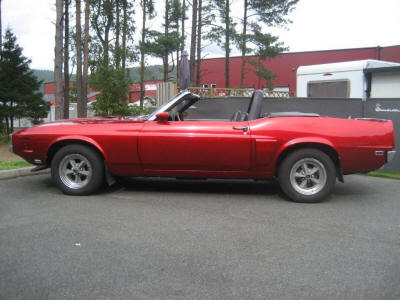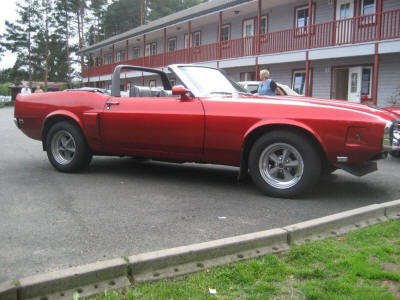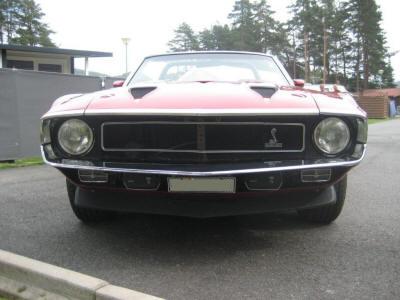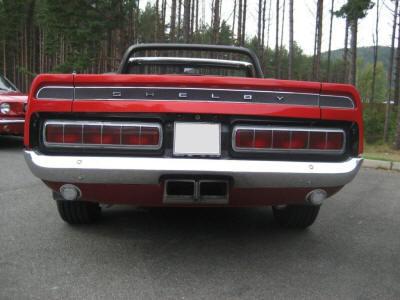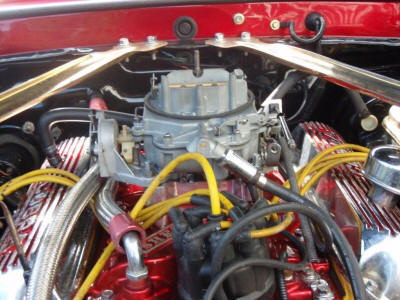 1970 Shelby GT350 Convertible, 351W w/Automatic Transmission
Jason D.-1966 Ford Fairlane (C3TF-H 1.02 2100)-New York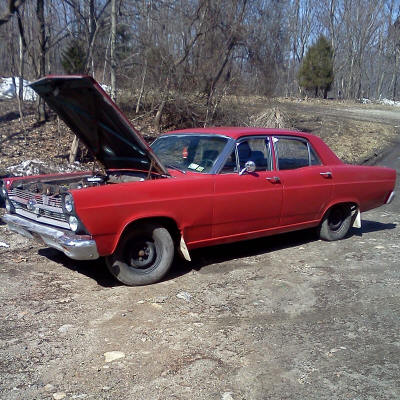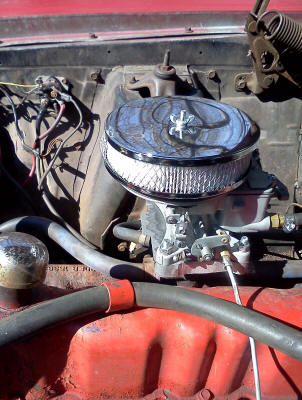 Here is my 1966 ford Fairlane I been working on. Just installed one of Gotta Fish Carbs' 2100 carb onto the 200. More restoration to come. It's not a showroom car it's a CLUNKER :)
James J.-1968 Mercury Meteor Montcalm (2100 Rebuild)-Canada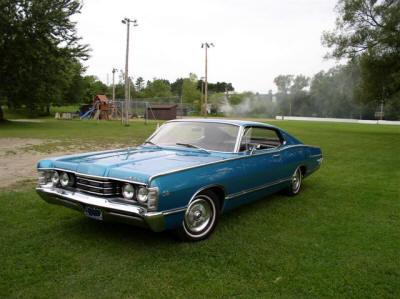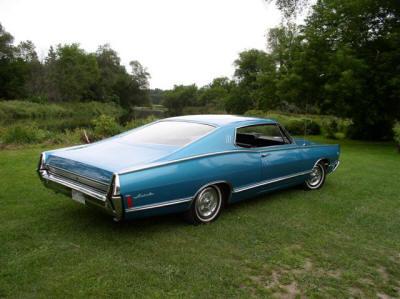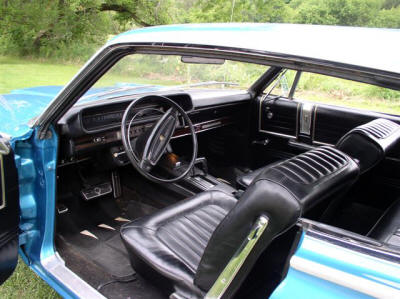 Canada only S-33 Montcalm equipped with 390 2V and Select Shift transmission. One of only 458 Units.
Tony P.-1965 Mustang Convertible (2100 Rebuild)-Massachusetts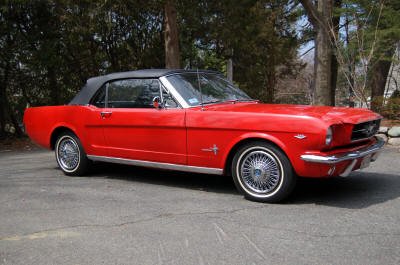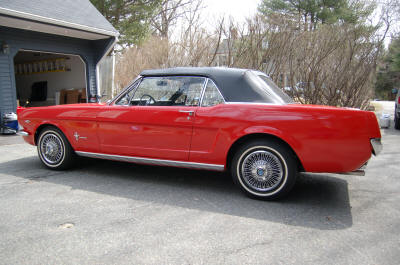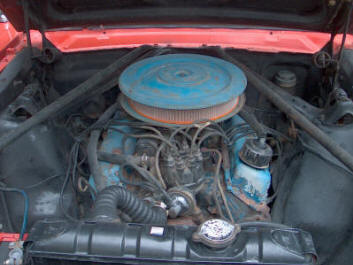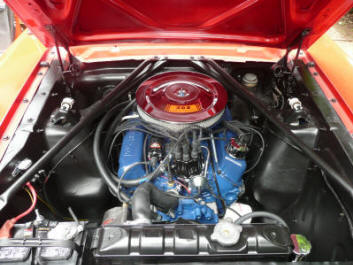 1965 Mustang Convertible under 5 year nut and bolt restoration, currently running a '69 302. Engine pictures are before and after restoration.
David H.-1968 Mustang Convertible (C9AF-A 1.08 2100)-Texas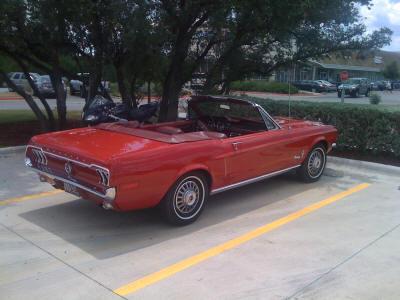 1968 Mustang Convertible, had the car since I started to drive 30 years ago.
Brian B.-1962 Galaxie 500 (C2AF-AB 1.02 2100)-Colorado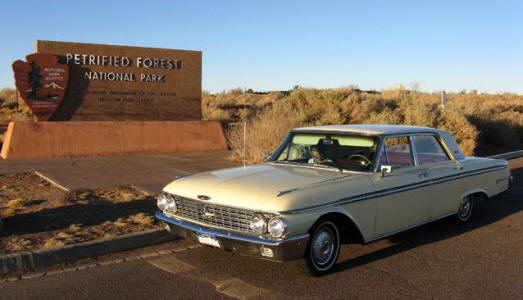 1962 Ford Galaxie 500 Fordor 292 V8 2bbl cruise-o-matic power steering, power brakes, car is a daily driver photo taken while on a trip from Denver, CO to Phoenix, AZ.
Larry K.-1965 Mustang Convertible (C6DF-F 1.14 2100)-Michigan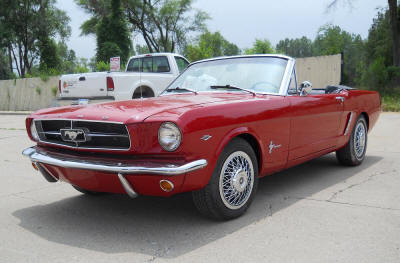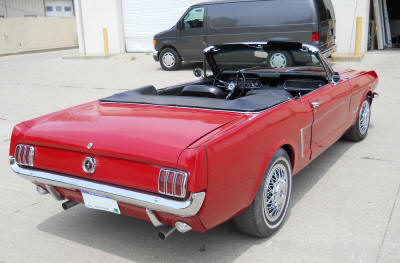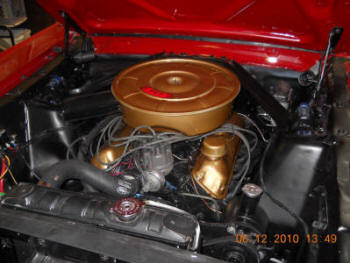 In November 2009 this car was bare metal with 4 bad patch panels in the quarters and a damaged drivers door. It is your stock 65 mustang with a stock 289 and of course a GOTTA FISH 2 BARREL SETTING ON TOP.
Rob R-1967 Galaxie 500 (C7AF-BR 1.23 2100)-Kentucky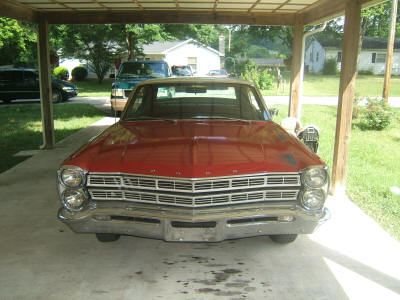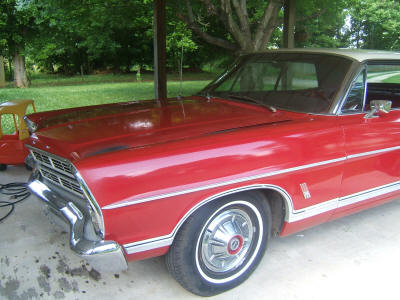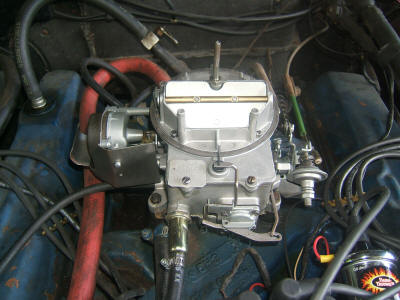 1967 Galaxie 500 4 door hardtop with 103,000 mile 390FE, Petronix Flame Thrower Distributor & Ignition Coil. In the beginning stages of restoration... lots more to do.
Karl G.-1967 Cougar (C5AF-F 1.12 4100)-Washington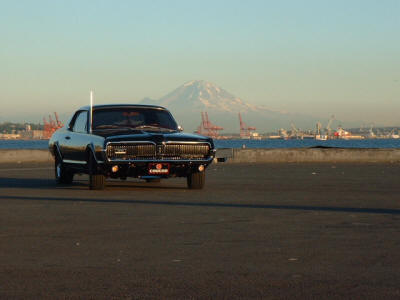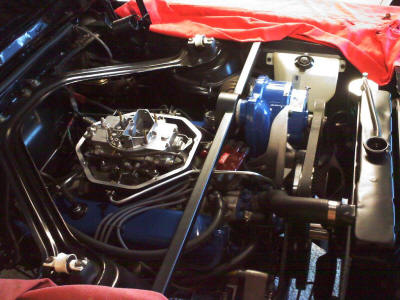 1967 Mercury Cougar with Paxton-supercharged 289
Mike C.-1965 Econoline (C3OF-F 1.01 2100)-California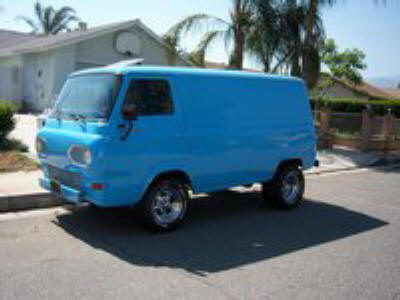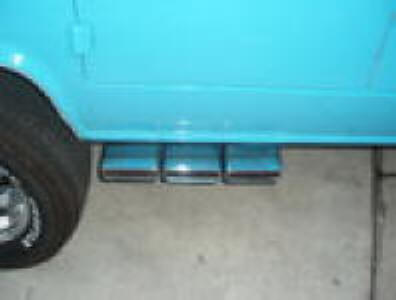 '65 Econoline Van with a 1976 200 C.I. motor, Classic Inlines cam and Clifford Performance headers
Glenn P.-1965 Mustang Coupe (C5ZF-A 1.14 2100)-Kentucky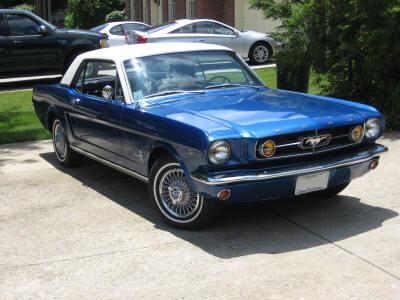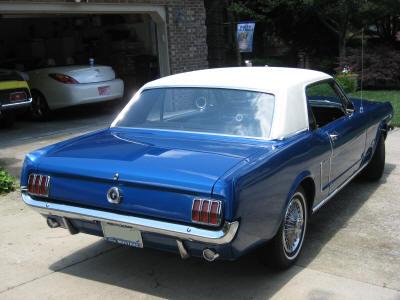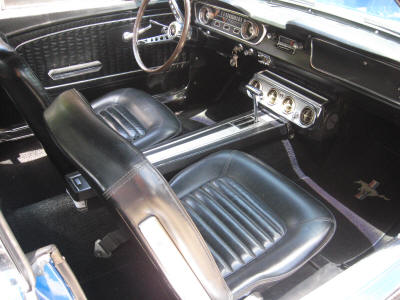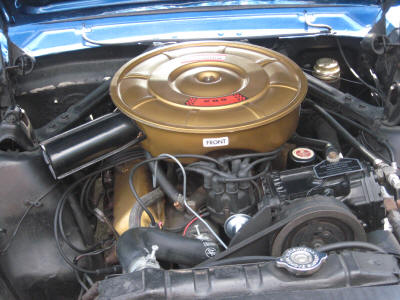 1965 Ford Mustang with Numbers Matching 289, 40,000 original miles
Mark N.-1964 1/2 Mustang Coupe (C4GF-E 1.12 4100)-Illinois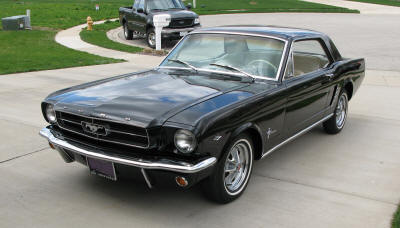 1964 1/2 Mustang with mostly stock 289 4V, Town Cruiser
Thanks to everyone for supplying the pictures and information on their cars!
Bought a carb and want to see your car on this page? Email us pictures and a short description!